Scheepjes Metropolis - merino wool socks yarn
---
Why Scheepjes Metropolis is a special yarn?
Introducing Scheepjes Metropolis; the perfect companion for the urban crafter. Whether you craft in a city apartment, an urban jungle, or a street-side café, feel inspired as Metropolis echoes the vibrant colors of the modern cityscape alongside a lightly heathered effect indicative of urban decay.
Although Metropolis is the perfect sock-yarn, thanks to the 75% Extra Fine Merino Wool and 25% Nylon blend giving it exceptional softness and strength, it's potential is limitless! Not only does this Fingering weight yarn benefit from the warmth and breathability of natural, wool fibers, it also offers the durability and easy care aspects of Nylon.
What to knit or crochet from Scheepjes Metropolis?
Scheepjes Metropolis is the go-to yarn with a beautiful stitch definition for both knitters and crocheters looking to create lightweight garments, wearable accessories, soft toys, and home décor items. Metropolis is also ideal for Fair Isle, colorwork, tapestry crochet, and any other project where color play is desired. Look around in Yarn Fairy's pattern collection to find a project with this yarn! I would like to find a pattern >>>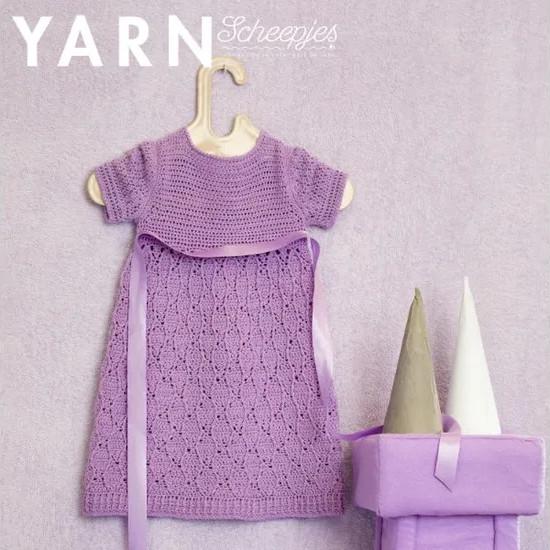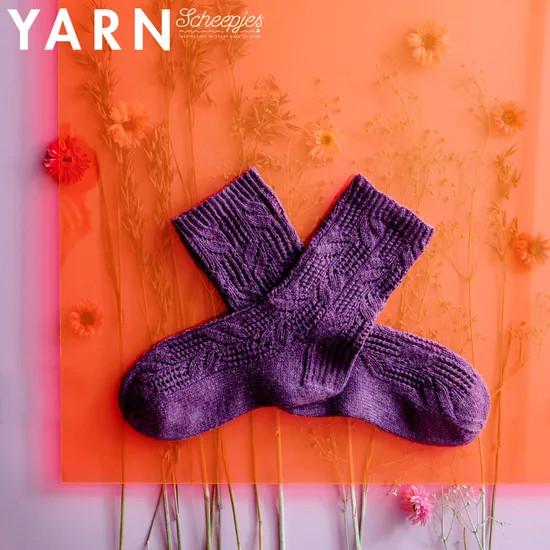 How can I find the right color or color combination?
Scheepjes Metropolis and Scheepjes Downtown go hand in hand. They share the same weight and fibre composition and Downtown's colourways have been developed to complement the existing Metropolis shades. Plus, both are more than just a sock yarn! This makes them a strong duo that bring out the best in each other. Just imagine all the possibilities, such as a knitted jumper with contrasting sleeves or striped socks with a uni-colour heel and toe! Look Yarn Fairy color combo suggestions on Blog! I would like to see the color suggestions >>>
---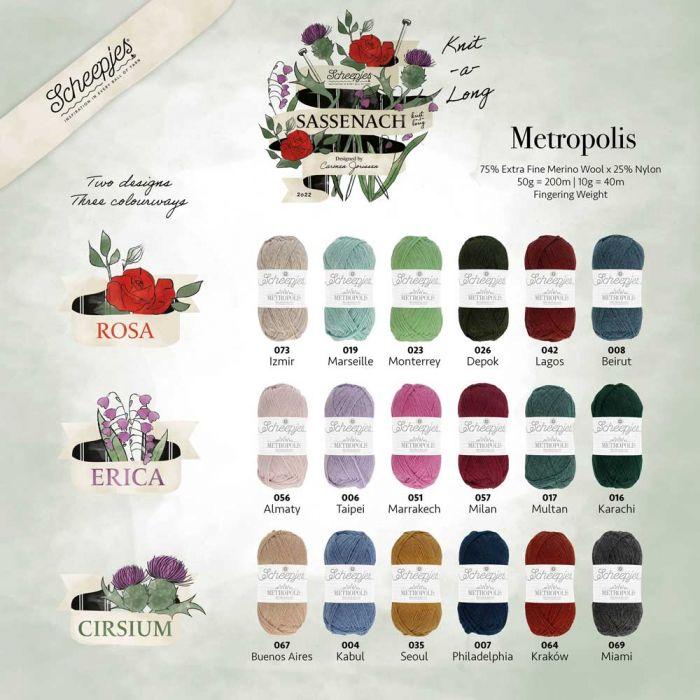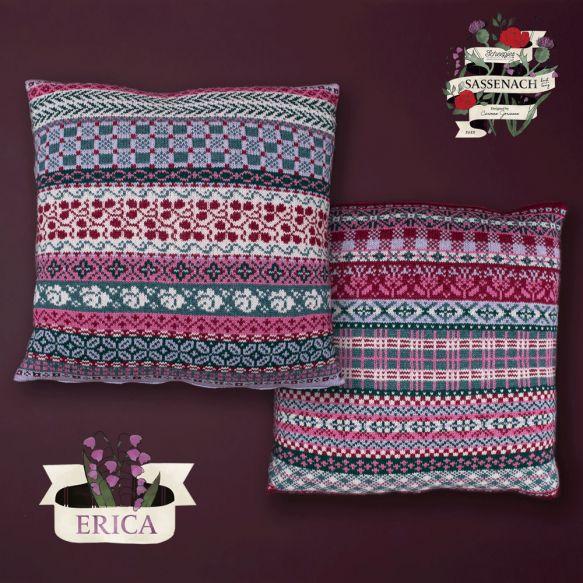 Showing 1 to 36 of 36 (1 Pages)