Scheepjes Whirl - gradient yarn blend cake
---
Why Scheepjes Whirl is a special yarn?
This delicious gradient lace weight "yarn cake" from Scheepjes comes in 54 amazing colour ways. Made from a blend of 60% cotton and 40% acrylic to produce projects that are lightweight and breathable. (Use a bigger 3-4mm hook or needle.) Unlike other gradient yarns, Whirl has a generous twist to enable speed while working the yarn and to help prevent splitting. Each color change is carefully tied in an optimum way to ensure the knot can be discretely hidden within your stitches.
What to knit or crochet from Scheepjes Whirl?
The beautiful drape of this yarn makes it perfect for shawls, accessories, garments and stylish home décor projects. Whirl has a unique twisted plied section, which gives it a characteristic 'flavour' all of its own! This Extra Large yarn cake holds an enormous 1000 meters of softly color changing yarn, more than enough for a large shawl or wrap. Look around in Yarn Fariy's pattern collection to find a project with this yarn! I would like to find a pattern >>>
---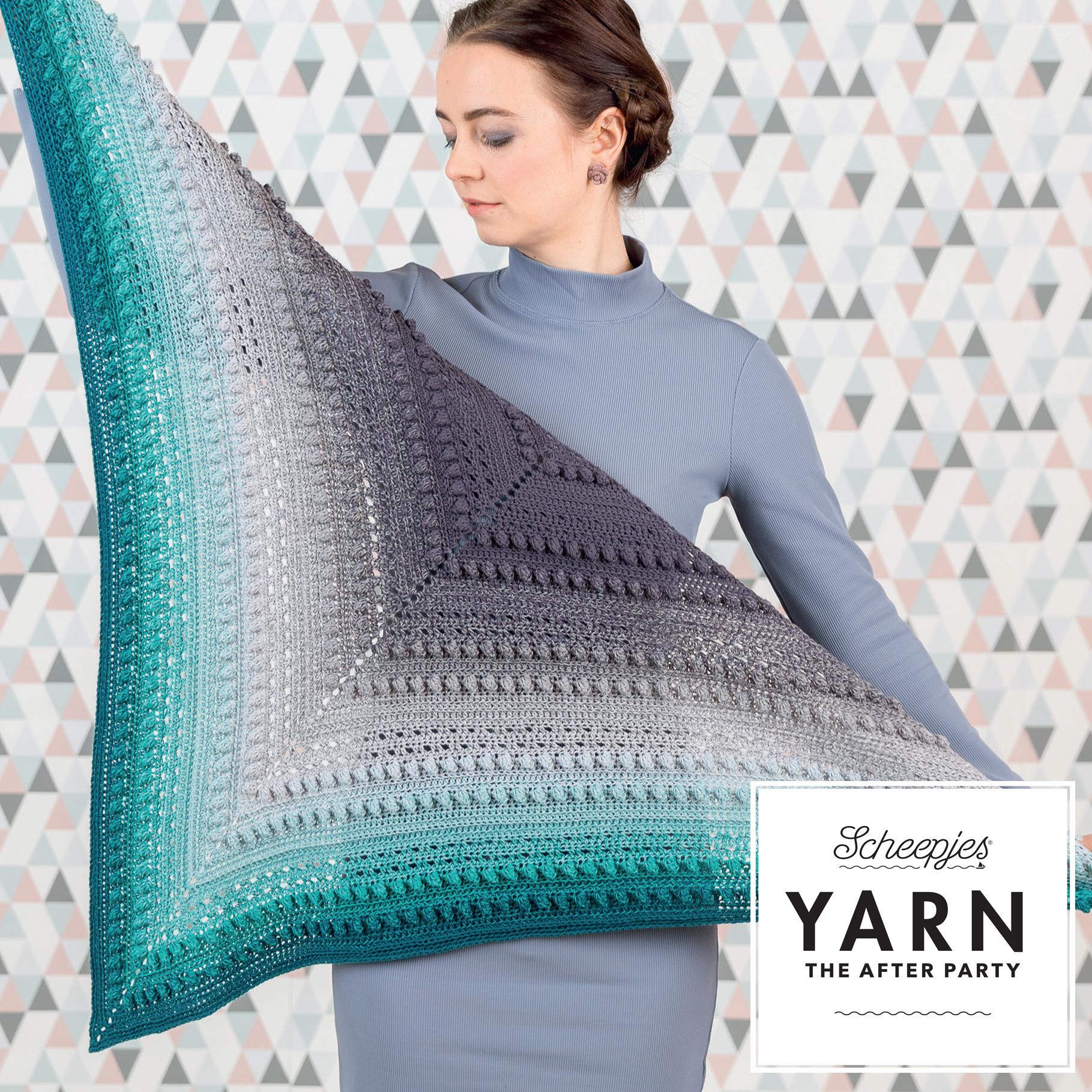 How can I find the right color or color combination?
This delicious gradient yarn from Scheepjes comes in 54 amazing delicious colour ways.
The Aurora Collection
It consists of 4 Stunning shades of Scheepjes Whirl (color 785 - 788), based on the beautiful & mesmerising natural phenomena of The Northern Lights! Each cake in the Aurora collection starts with the deep grey of a winter sky which gently turns into an Aurora color. These yarn cakes work independently as all our Whirl cakes do, but are fabulous to use in combination with each other as the colors have been carefully chosen to work together to produce a magical colour palette for larger projects.
The Ombré Collection
The Special Edition Series Whirl Ombré consists of 15 shades (color 551 - 565). Each colour-way is a single colour gradually and softly changing from its deepest to its lightest shade. Each shade is named after a sweet cake like "Liquorice Yumyum" or "Blackberry Mint Chip". Look Yarn Fairy color combo suggestions on Blog! I would like to see the color suggestions >>>
How Can I combine Scheepjes Whirl with other yarns?
It is easy to combine Whirl with Whirlette which is a 100g ball (455m!) of exactly the same yarn as Whirl, but in a single color, that coordinates beautifully with many of Whirl yarn cakes. It is suitable to extend a pattern using Whirl cakes, to join and border Whirl motifs with or to make sleeves on a garment. There are endless possibilities! I would like to see the color combo suggestions >>>
Showing 1 to 47 of 47 (1 Pages)