Scheepjes Merino Soft - Superwash wool yarn blend
---
Why Scheepjes Merino Soft is a premium yarn?
Made from a 50% extra-fine Superwash Merino wool, 25% micro and 25% acrylic blend, Scheepjes Merino Soft is perfect for creating stylishly soft and cozy garments like sweaters, cardigans, and shawls. (Superwash wool is a wool yarn that is machine washable and, therefore, will not felt.) Thanks to the fine structure of the Merino wool fibre, enjoy the silky feel of this yarn as it keeps you cozy and warm throughout the changing seasons. Washable up to 30 degrees. Each ball of Scheepjes Merino Soft weighs 50 grams and has a length of 105 meters. The recommended needle size is 4.00-5.00mm. Available in a delightful range of colors.
---
What to knit or crochet from
Scheepjes Merino Soft
?
Merino soft is a DK/Light (3) weight yarn, the recommended hook/ needle size is 4-5mm. It is a perfect choice to knit or crochet warm shawls, scarfs, winter-cowls, and beanies or home decors, like warm soft blankets, pillows. Look around in Yarn Fairy's pattern collection to find a project with this yarn! I would like to find a pattern >>>
---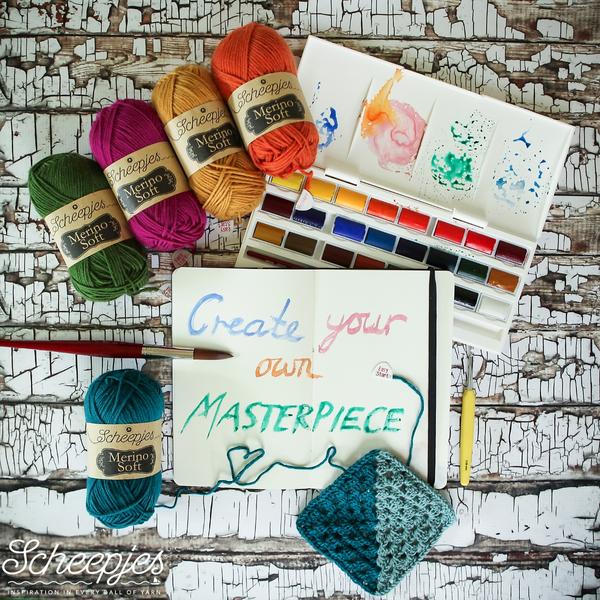 ---
How can I find the right color or color combination?
You can easily fit colors to each other thanks to Scheepjes Merino Soft well designed constant color palette with 49 amazing colors. The Merino Soft yarns shades are named after famous painters, like Picasso or Klimt. Look Yarn Fairy color combo suggestions on Blog! I would like to see the color suggestions >>>
---
Showing 1 to 23 of 23 (1 Pages)