KnitPro Symfonie - tunisian crochet hook tips - 3-6mm
---
Why KnitPro Symfonie crochet hooks better than the average hooks?
KnitPro's beautiful multi-colored wood needles are adored by crocheters the world over for their ease of use, comfort - and their amazing looks of course! The stunning polished chevron marked wood surface works effortlessly with every type of yarn without slowing down the rhythm. These crochet hooks are lightweight, yet exceptionally strong & durable, with perfect points. KnitPro Symfonie single-ended Tunisian / Afghan hook is from 3mm to 7mm have been designed specifically for crocheting from super fine (1) to super Bulky (6) weight yarns. 
Would you like to know more about the KnitPro company? Read more >>>
---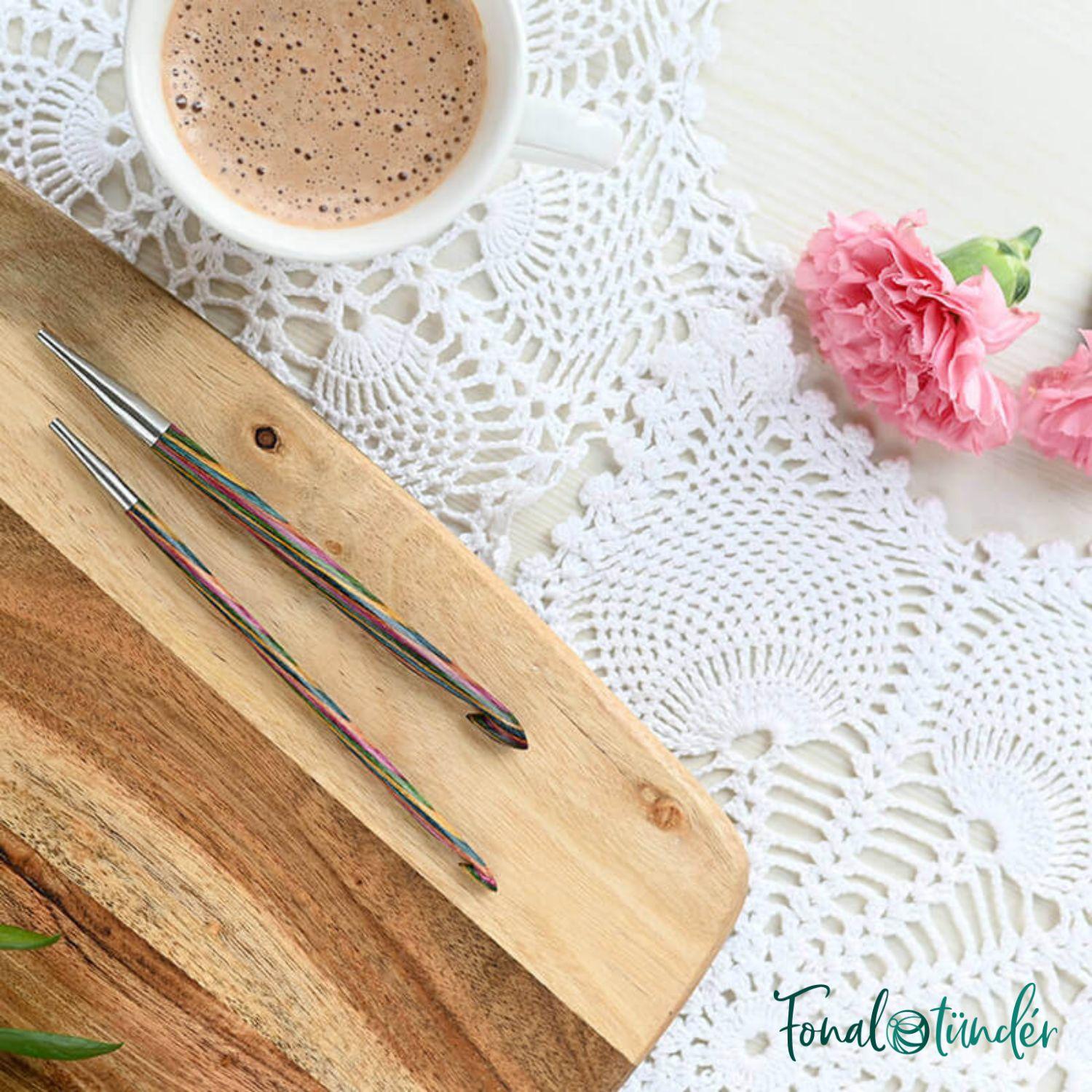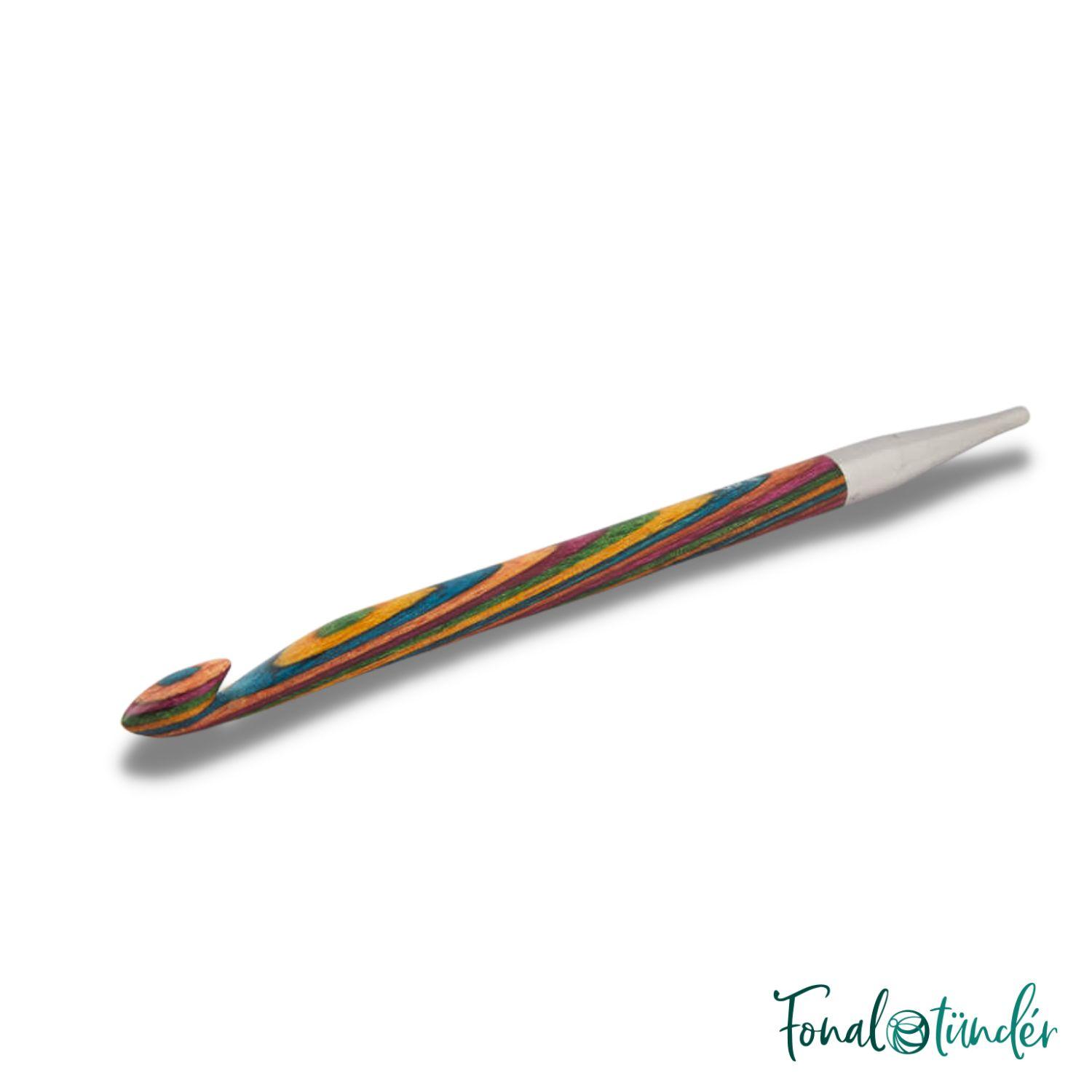 ---
How to join the cable with the Tunisian hook tip?
Change your hooks or cables easily according to your projects size! It has
smooth joins
for threading with
KnitPro cable (40-150cm)
– enables stitches to
slide around needles effortlessly
. A long threaded
screw-in 'join'
ensures that cable and needles stay connected, and special features enable extra-secure and effortless tightening.
You can find KnitPro Cables here >>>
---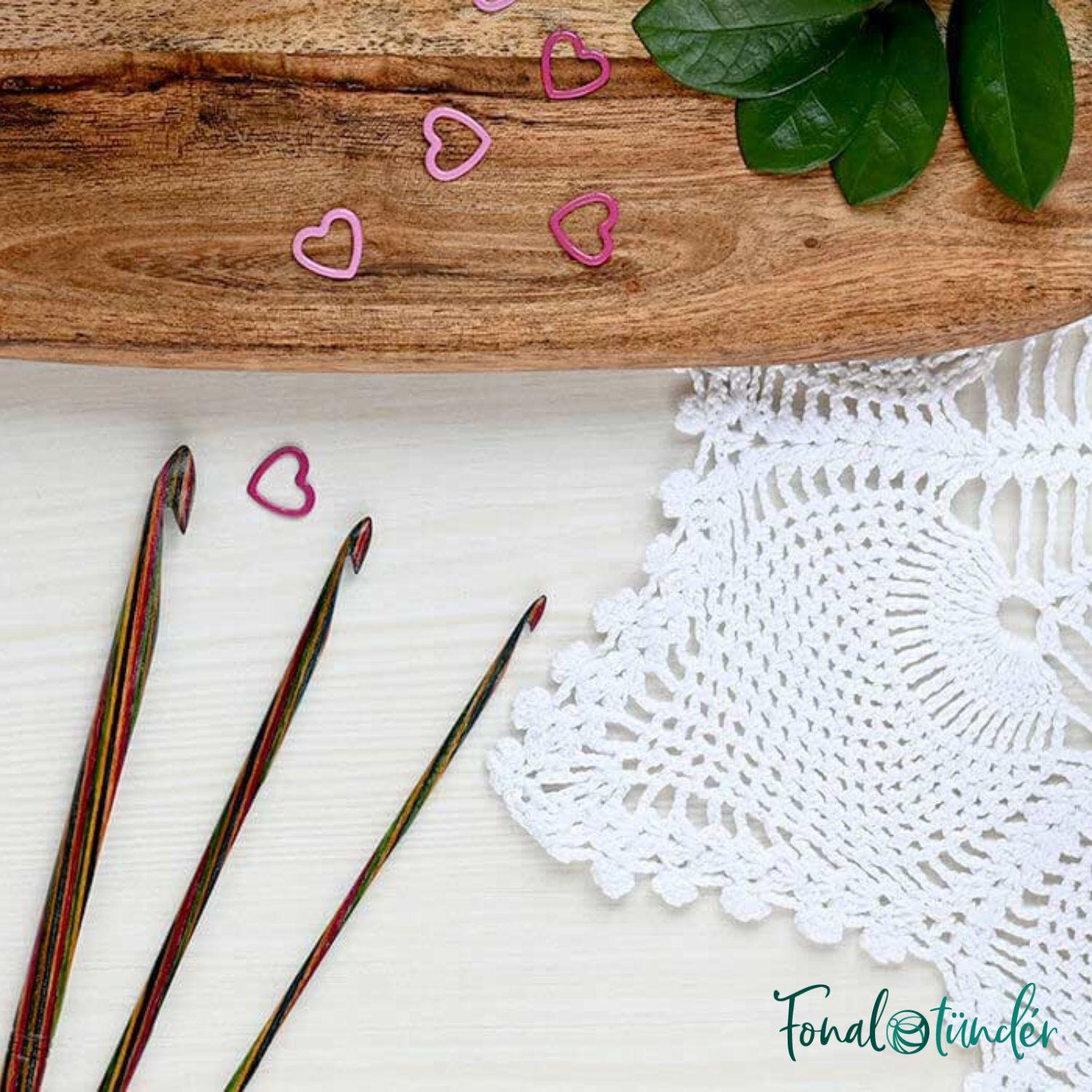 ---
What to crochet with KnitPro Tunisian Bamboo

hooks?
KnitPro Symfonie tunisian  hook is a perfect choice for crochet a warm scarf, hat, or blanket with light or Aran weight yarns. Look around in Yarn Fariy's pattern collection to find a project with this hook and the perfect yarn! I would like to find a pattern >>>
Available sizes:
KnitPro Bamboo Tunisian hooks available in sizes 3mm to 7mm – where the lightness of the needle will be an added advantage in tackling the chunkier yarns.
---
Coming soon!!!
Showing 1 to 8 of 8 (1 Pages)