KnitPro Karbonz - double-pointed knitting needle - 1-4mm
---
Why choose KnitPro Karbonz double-pointed needles?
Karbonz Needles combine unparalleled strength with beauty for an elegant appearance. Karbonz Needles are made of carbon fiber, one of the strongest materials available today. Crafted to a smooth finish, the brass-coated needle tips are finely honed and enable smooth knitting, easy pick-up and excellent stitch definition.  It has been designed specifically for knitting from lace (0) to light (3) weight yarns (needle size: 1-4 mm), for example, socks or babywear.
Would you like to know more about the KnitPro company? Read more >>>
---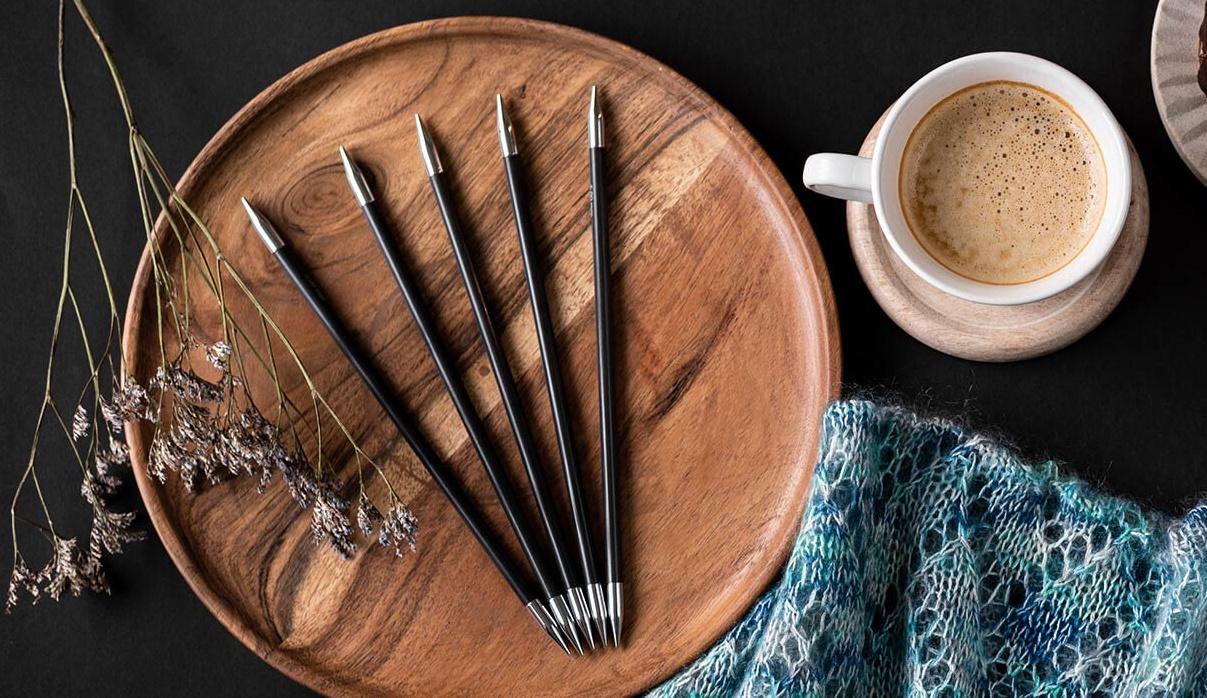 ---
What to knit with KnitPro Karbonz

 needles?
KnitPro Karbonz double-pointed needle is a perfect choice for socks, gloves, light baby wear with Scheepjes Catona or Cotton8. If you would like to crochet a warm hat or scarf use a thicker needle with Scheepjes Stone Washed. Look around in Yarn Fariy's pattern collection to find a project with this needle and the perfect yarn! I would like to find a pattern >>>
Available sizes:
KnitPro Karbonz double-pointed 20cm long knitting needles are available from 1mm to 4mm. 
Showing 1 to 10 of 10 (1 Pages)