KnitPro Symfonie 25cm fix circularknitting needle 2-5mm
---
Why choose KnitPro Symfonie fixed (25cm long) circular needles?
KnitPro's beautiful multi-colored wood needles are adored by knitters the world over for their ease of use, comfort - and their amazing looks of course! The stunning polished chevron-marked wood surface works effortlessly with every type of yarn without slowing down the knitting rhythm. These knitting needles are lightweight, yet exceptionally strong & durable, with perfect points. They are only 25 cm long!
A smooth join between tip and cable enables easy stitch glide and no snagging. Resilient and flexible cables lay flat with no kink or twist – easy to store. It has been designed specifically for knitting from super fine (1) to medium (4) weight yarns (needle size: 2-5mm), for example, socks or babywear.
Would you like to know more about the KnitPro company? Read more >>>
---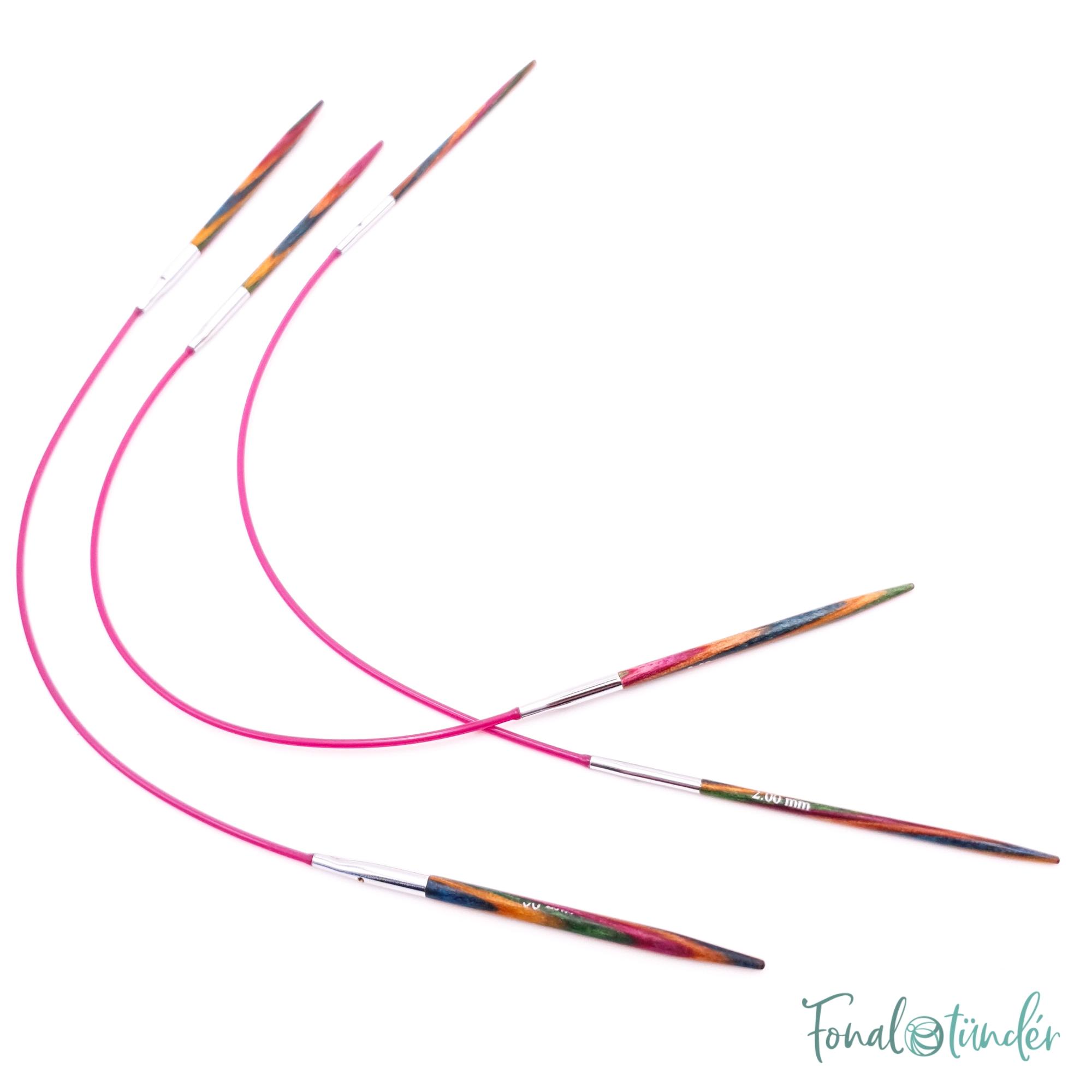 ---
What to knit with KnitPro Symfonie

 needles?
KnitPro Symfonie needle is a perfect choice for socks, gloves, light baby wear with Scheepjes Catona or Cotton8. If you would like to crochet a warm hat or scarf use a thicker needle with Scheepjes Stone Washed. Look around in Yarn Fariy's pattern collection to find a project with this needle and the perfect yarn! I would like to find a pattern >>>
---
Showing 1 to 6 of 6 (1 Pages)